A safe & Covid compliant experience
We have gone above and beyond to ensure that Van Gogh Alive is a safe and Covid compliant environment for our visitors and staff. As well as following Government and industry COVID-19 guidelines, these are some of the additional measures we have put in place for your safety and the safety of our staff.
For more information on the Covid-19 measures that will be in place at Birmingham Hippodrome and how these might impact your visit, please click here.
Online advance booking only
Please book online and in advance. This is to help us manage the number of people in the exhibition, limit queuing and reduce contact.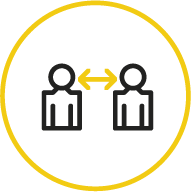 Social distancing
The number of visitors to the exhibition has been reduced so you can maintain social distancing during your visit.
Face coverings
For your safety and the safety of other visitors and staff, you must wear a face covering during your visit unless you are exempt; this is in line with government guidelines.
Enhanced cleaning
The frequency of our cleaning throughout the exhibition has been increased, including toilets and other facilities.
Hand sanitiser stations
Hand sanitiser will be available, at regular intervals, for you to use.

Training and PPE for staff
Personal protective equipment (PPE) has been introduced for our staff, including face masks, gloves and eye protection.
Contactless payments
We will only be accepting contactless payment throughout the exhibition for all purchases.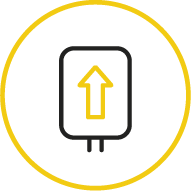 One-way system
We have designed a one-way route throughout the exhibition to transport you from the entrance all the way to your safe exit.
Re-schedule if unwell
If you or anyone you live with displays symptoms associated with COVID-19, please delay your visit until it is safe to do so. Just let us know and we'll reschedule your visit.