Our approach following the relaxation of COVID-19 restrictions
The health and safety of our visitors is a top priority at Van Gogh Alive, and we are following the latest Government guidelines in helping to reduce the transmission of COVID-19.
In line with government law, the wearing of face coverings at Van Gogh Alive is now optional to all visitors.
Visitors will not be asked to show an NHS Covid Pass upon entry. This is because we restrict the number of visitors allowed entry to the exhibition at any one time and therefore capacity will not exceed 500 at any given moment.
In order to control the capacity within our events you MUST arrive within your half hour time slot. Failure to do so will result in admission being denied so please ensure you double check your entry time and date of visit well in advance.
Booking With Confidence
Worried about COVID symptoms affecting your visit? Well you can 'Book with Confidence' because no one with symptoms or who has been asked to self-isolate should attend the exhibition. And with that in mind, we have updated our terms and conditions so that you have up to 48 hrs before your visit to return or exchange your tickets for these reasons.
Online advance booking only
Please book online and in advance. This is to help us manage the number of people in the exhibition, limit queuing and reduce contact.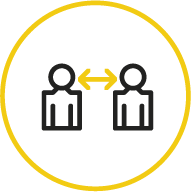 Social distancing
Our visitor capacity is carefully controlled by assigning pre-booked time slots to each guest, so you should never feel too crowded inside the experience.
Face coverings
In line with government law, the wearing of face coverings at Van Gogh Alive is now optional to all visitors.
Enhanced cleaning
The frequency of our cleaning throughout the exhibition has been increased, including toilets and other facilities.
Hand sanitiser stations
Hand sanitiser will be available, at regular intervals, for you to use.

Training and PPE for staff
All our staff are trained in ways to minimise the transmission of COVID-19, and we have made face coverings available to them.
Contactless payments
We will only be accepting contactless payment throughout the exhibition for all purchases.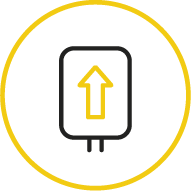 One-way system
Our one-way circuit inside the experience will remain for those who wish to follow it.