The most visited multi-sensory experience in the world
With Birmingham now in Tier 4, Van Gogh Alive will remain closed until further notice.
BIRMINGHAM HIPPODROME TO HOST THE UK PREMIERE OF VAN GOGH ALIVE IN A COVID SAFE ENVIRONMENT
Are you ready to step into a world where Van Gogh comes alive? Prepare to transcend time and space as you accompany Van Gogh on a journey through the Netherlands, Arles, Saint Rémy and Auvers-sur-Oise, where he created many of his timeless masterpieces. Set to an evocative classical score, a thrilling display of over 3,000 inspirational images transforms every surface that surrounds you. Wander around the experience, viewing Van Gogh's works from different angles, and be surrounded by a vibrant symphony of light, colour, sound and fragrance – an 'unforgettable' multi-sensory experience.
At Van Gogh Alive you don't just look at his paintings, you step inside them and feel their power.
Please note: Van Gogh Alive provides a safe and COVID compliant environment that exceeds government public health guidelines.
"Venture into a sensory journey like no other of its kind"FORBES

"A stunning visual experience"ELLE
"The vibrant colours and vivid details of Van Gogh's works are truly breath-taking"TATLER

"Van Gogh Alive lets you peek into the heart of the painter and connect with him both deeply and subtly"CNN
"Van Gogh Alive completely breaks with the traditional museum concept and introduces us fully into the painter's universe"CONDÉ NAST
"Making the magic of art come alive for all ages"Time Out
Location & opening times

BIRMINGHAM HIPPODROME
Hurst St,
Southside,
Birmingham
B5 4TB
Exhibition open from Tuesday – Sunday.
More information on opening times and ticket availability can be found by clicking on the button below.
Check out our FAQ page for more information about the exhibition.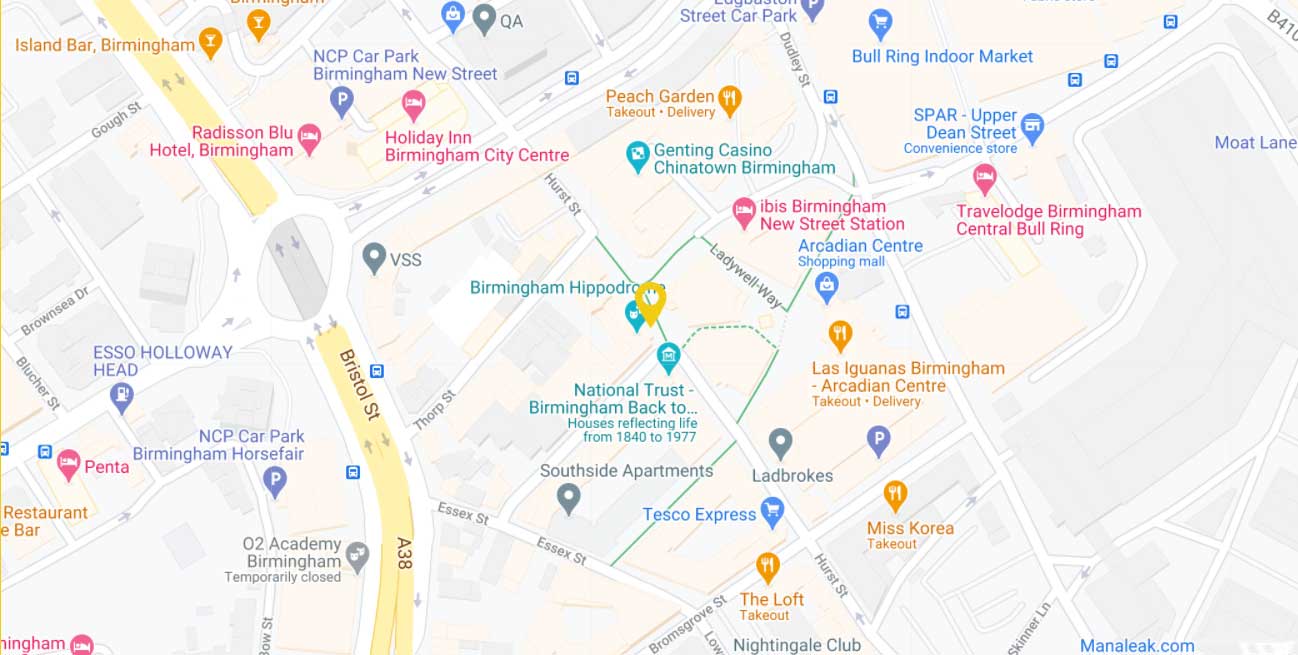 Stay in touch
Be the first to know about our upcoming exhibitions, events and other activities.

Connect with us on social media to stay up to date with our latest news and updates.